How I can help you  
Since launching Words that Sing in 1996, I have worked with more than two dozen not-for-profit, civic and business clients. Whew. Now I know why my garden suffers. Whatever the project, I aim for creative, storytelling that matches the organization's needs and personality.
Milestone publications. Heritage sets the stage for what we will become. Knowing that, I've teamed up ATCO Gas, Sport Central, Field Law and others to write their histories, drawing on a wide variety of sources. Tight timelines? Complex mix of topics? I am part of a writing consortium with capacity to get it done.
Making the case. My ability to write lively copy and tell compelling stories proves an asset in annual reports, white papers, case documents, brochures, grant applications and more.
Speeches. Six years as principle speech writer for the mayor of Edmonton, Alberta's capital city, taught me how to capture a speaker's ideas and present them engagingly, in a cadence that feels right.
Interviews. Newsletters, books and other narrative projects draw on my ability to interview deeply and piece what I learn into compelling prose.
Substantive editing. I tackle passive voice, wordiness, and stodgy writing with a vengeance that all but the most protective authors applaud.
A sampling of clients and projects
Alberta Council on Aging. Writer/editor for the Senior Friendly Project, endorsed by Health Canada for the International Year of Older Persons.
Alberta Recreation & Parks Association. Scribe and report author for strategic visioning, white papers, grant proposals, booklets, reports, newspaper supplements.
Chinook Multimedia. Animated "choose your own ending" story illustrating life in Edmonton during the Second World War, funded by Heritage Canada and led by Edmonton Public Library.  
City of Edmonton. City Council social vision and economic report card. Annual reports and framework documents, recreation strategy rewrite, organizational change storytelling.
Clark Builders. Website and related work, including a CD script recapping design and construction of the sustainable Intuit Canada headquarters with Manasc Isaac Architects.
DWRG. Edit Education Nunavut strategy report and Canadian Teachers' Federation environmental scan. Edit and write summary, NWT School Relationships Survey.
Edmonton Airports. Speech writing for CEO and other airport leaders, annual reports.
Edmonton City Centre Church Corporation. Mural unveiling, transitional housing case for support, articles. 
Edmonton Community Foundation. Writing for author/storyteller school visits, annual reports, newsletter  copy, communications support.
The King's University College. Annual report.
MacEwan University. Design and delivery of courses to aspiring writers. Helped shift Get Publishing Conference into a collaborative initiative in early 2000s.
Mayor of St. Albert. State of the City addresses.
Royal Alexandra Hospital Foundation. Case for support background materials, Lois Hole Hospital for Women.
Prostitution Awareness & Action Foundation of Edmonton. Snapshot of community responses to prostitution, 2006-2007.
Success By 6®. Case for Support and major kick-off communications.
University of Alberta. Case writing for multidisciplinary science building, edit of Tech Edmonton grant proposal , Folio articles.
 Kudos
"Just wanted to let you know how pleased I am with the material you've sent for the FSNA project. Your writing is clear, concise, and coherent… thanks for a stellar job!"
-Karen Irving, Managing Editor, The Conference Publishers Inc.
"Cheryl, if you should ever need a reference, I would be pleased to provide it.  You are very professional, diligent and organized.  Much appreciated."
-Donna Smith, Clark Builders, IS & Software Support
"I'm not surprised that you're booked solid as I know that we're not the only company that values your skills. Please know that you are engraved on our Preferred Supplier List.  I'm sure that we'll be talking."
-Kenn Bur, EDE
"What an outstanding job you have all done! Thanks for all your efforts."
-Cori Chuippi Principal, Edmonton Catholic Schools 
"For Cheryl, the power of the pen rests in its ability to motivate action – whether protecting the environment, exchanging ideas or improving children's education."
-CWC profile
"I can see why ECCCC contracts you for writing – you have a beautiful way of capturing the events, activities, emotions and future focus!"
-Marie Deis-Borisow, Clareview Head Start
"I have now had an opportunity to review your work. It is an excellent job. You have captured our key messages succinctly and creatively. .… would very much like you to do it again this year. We received many positive comments about your work in the last report."
-Ewa Ardiel, Communications Manager, Daishowa-Marubeni International Ltd.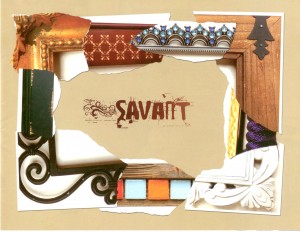 "I am so impressed and grateful for your professionalism and commitment to this large and complex project."
-Kenn Bur, Economic Development Edmonton
"I really like the succinct nature of your copy!"
-Lynn Wyton, EDE
"I've certainly appreciated your editing. I still find myself marveling at your way with words."
-Deborah Barrett, Writing colleague
"Cheryl, it's been terrific working with you. You do so many things and yet avoid missing any of the details!"
-Anita Jenkins, Professional editor